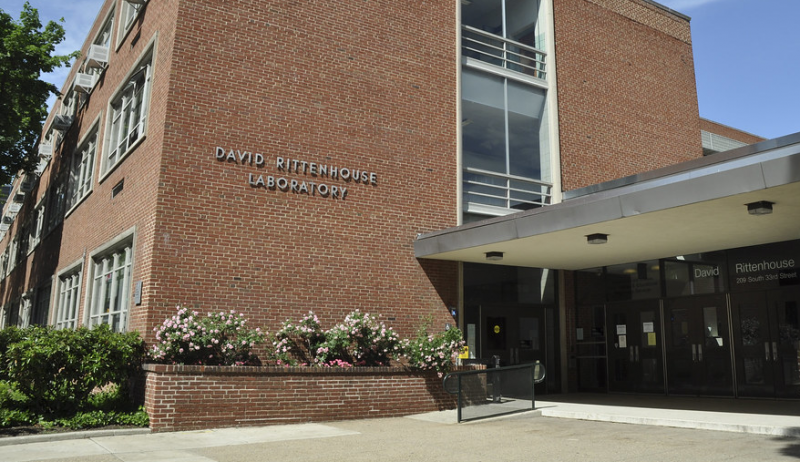 Notice:
The Multi-Media Services facility will be closed until further notice due to the ongoing Coronavirus pandemic.  For multimedia or instructional support issues, please contact 
SAS Computing's Multi-Media Services (MMS) provides the Penn community with an array of media support systems for academic and course-related purposes. Computer labs, classroom technology support, equipment loan services, special event support and a variety of production services are available through our office. Support of School of Arts and Sciences (SAS) classes is given priority and is provided free of charge. Services and equipment for student groups, workshops, campus conferences, and meetings may incur rental and staff fees and are subject to availability.
MMS is located in the basement of David Rittenhouse Labs at 209 S. 33rd St. in between Spruce St. and Walnut St. Please enter from the left most set of double doors that face 33rd st. There is a large sign above the set of doors that reads 'Multi-Media Services.' View Penn's campus map.
Student Services
Faculty and Staff Services
 

Facility Schedule: Spring 2021

Monday - Thursday
Closed
 
Friday
Closed
 
Saturday
Closed
 
Sunday
Closed
 

 
2021 University Holidays and Other Exceptions

In cases of inclement weather ~ Please contact  215-898- M E L T  or refer to the University web site (www.upenn.edu) for further details.
Date
Facility Hours
Occasion
Wednesday, March 10th
Closed
Spring Break 
Thursday, March 11th
Closed
Spring Break
Monday, May 31st
Closed
Memorial Day
Friday, July 5th
Closed
Independence Day (observed)
Monday, September 6th
Closed
Labor Day