Upon returning to campus your iOS device will need to be reconfigured for AirPennNet for you to be able to access the wireless network.  Opening this page on your phone will help you with the configuration so that you can access the links directly from your device. 
You will first need to remove the existing AirPennNet profile from your device by going to Settings>General>Profiles.  Select the University of Pennsylvania AirPennNet Profile and then click on Remove Profile to delete it.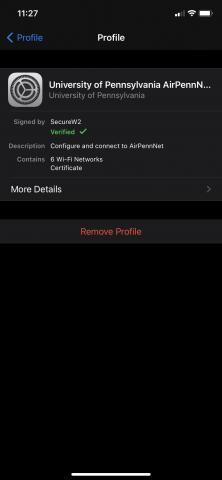 Once deleted you will want to go to:
http://cloud.securew2.com/public/29559/AirPennNet/
in the web browser on your device.
Enter your Pennkey and password and click Join Now.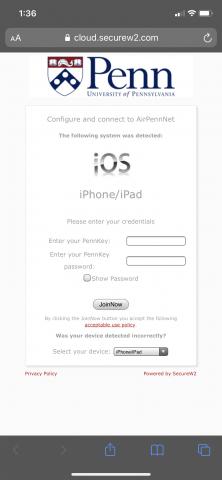 You will then be prompted to download the new configuration file, click Allow.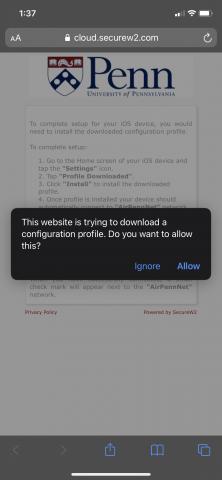 Once the download is complete you will see this message.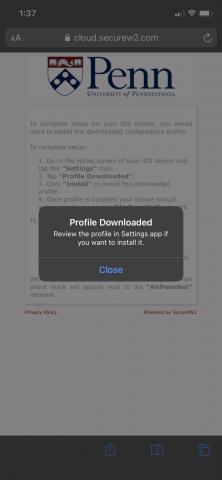 Click Close and then go to Settings. At the top of Setting you will see a section called Profile Downloaded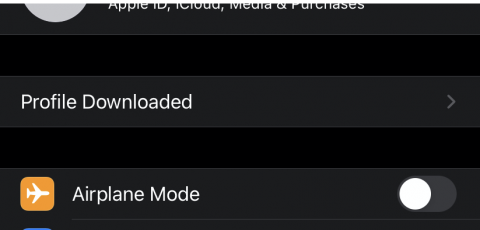 Click on that and then Install in the top right.
Your device will prompt for your passcode.  Once entered click Install in the top right again.  Once installed you can exit settings and your device is now properly configured to connect to AirPennNet when you return to campus.