Submitted by

jtreat@upenn.edu

on April 21, 2015 - 1:39pm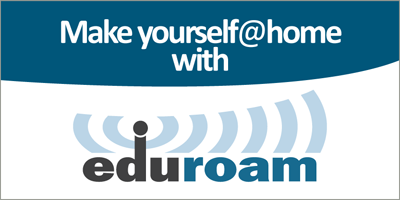 Penn is now participating in Eduroam (education roaming), a system that allows students, faculty, and staff to use their home institution's credentials to connect wirelessly and securely to the Internet while visiting other participating institutions — without having to set up a guest account at the visited institutions. You only have to remember one password. For example, you can use your PennKey credentials to use the wireless network of participating educational and research institutions, and guests from those institutions can use their credentials to access our wireless network on the Penn campus.
If you want to use Eduroam on another campus, we recommend that you configure your mobile device while it still has access to Penn's network.
For more information, visit ISC's page, "Eduroam at Penn".
To configure your mobile device for Eduroam, go to http://eduroam.upenn.edu/
Eduroam is currently available in 85 territories. Find out where you can use Eduroam. Here is a list of over 300 institutions in the U.S.