Configure the account you are moving messages to in Thunderbird by entering your Name, Email address and Email password and click Continue.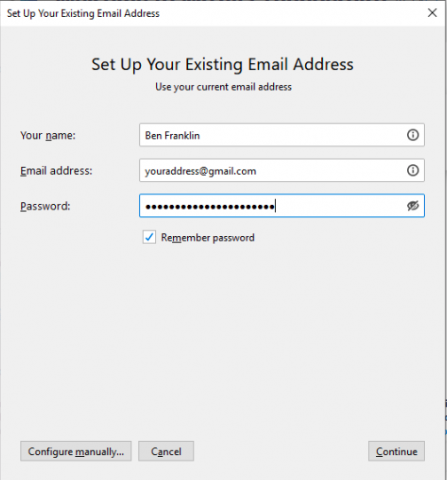 Thunderbird should provide you with the proper settings and will ask you to sign into your account via a web login.
To facilitate the importing of your exported mbox's you will need to install the ImportExportTools NG add-on for Thunderbird. To add this select Tools>Add-ons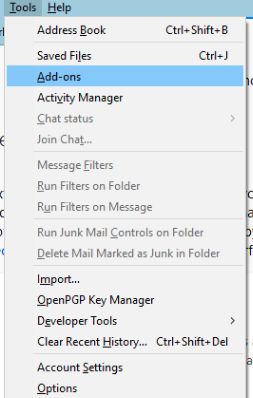 Search for ImportExportTools NG.  Select Add to Thunderbird. Once installed restart Thunderbird.

To import mbox's locally to Thunderbird, in the left hand pane select Local Folders so it is highlighted.

Select Tools>ImportExportTools NG>Import mbox files>Import directly one or more mbox files>Select your exported mbox file and click Open.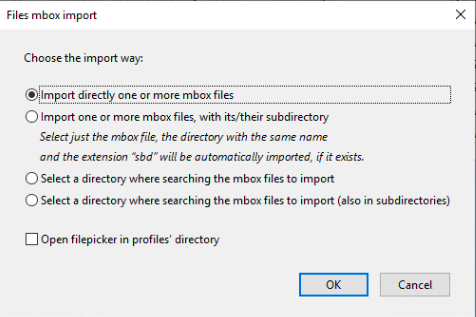 You can then select all messages in the imported folder and then drag and drop them to the corresponding folder in your destination account.  Repeat these steps for all exported mbox's.